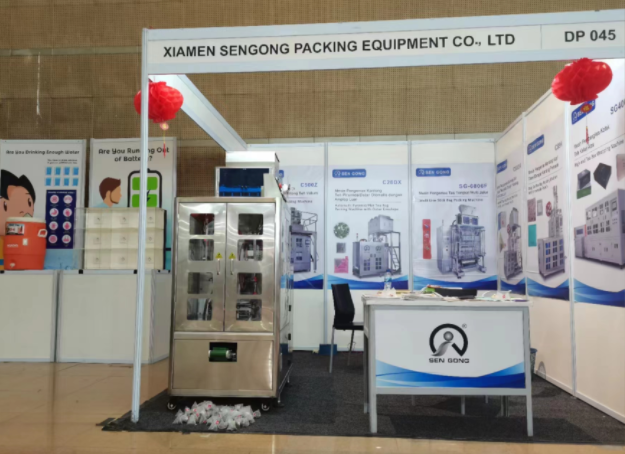 Drip coffee packaging machine is suitable for: Aribica coffee, Colombian coffee, Vietnamese coffee, Jamaican coffee, Malaysian coffee, etc., ground coffee powder packaging, the product has passed ISO9001-2008 quality system certification and CE EU certification, etc.
C19II Automatic Drip Coffee Bag Packing Machine with Outer Envelope


Type: Drip Coffee Packing Machine Series
Product model: C19II
Product name: Drip Coffee Inner and Outer Bag Packing Machine
Purpose: lt is suitable for inner and outer bag packaging for tea leaves, herbal tea,
health care tea, coffee, roots, and other small granule products.
Feature: Outer bag sealing controlled by the servo motor, bag length positioning isaccurate and stable.
Adopts PID temperature controller for more accurate temperature adjustment.Adopts PLC control system, human-machine interface, it is very easy to operate.
All parts in direct contact with products are made of suS304 stainless steel,ensuring reliable products output conforming to food sanitary standards.Some parts of the cylinder are imported, ensuring the accuracy and stability of performance.
Optional devices: flat cut device, date printer, easy tear device, etc.
Packing Material: Paper/Plastic, Plastic/Aluminum/Plastic, PaperlAluminum/Plastic,Drip coffee filter paper
Bag type: 3 side sealing
Outer Bag size: L:85~120mm,W:75~100mm (Film width 200mm, Bag size: 120*100mm)
lnner Bag size: L:50~75mm,W:50~90mm (Filter paper
width 180mm, Bag size: 90*74/70mm)
Packing speed: 30~45 bags/min
Filling range: 5~15ml
Power: Single phase, 220V,50HZ,3.7KW
Pressure: ≥0.6Mpa(optional with air compressor)
Weight: 450KG
Dimension : 1200*900*1900mm(L*W*H)